Chicago Orthodontics:
Cutting-Edge, Custom Braces and Invisalign Options
It's More Than Oral Health. It's Your Lifesmile.
Right here in two of Chicago's best communities
Wicker Park
We've been in Wicker Park for more than a decade, and we know what our neighbors want: the best tech, flexible schedules, and hopefully some good noodles. We deliver (most of) that and more.
Invisalign and braces options to fit your budget
Relaxed and friendly environment
Hours built around your busy schedule
Doctors who understand your needs and goals
Lincoln Square
Our new Lincoln Square office fits in like ballgames in Welles Park and lights around the Fountain. We're perfect for families looking for the best options for long-term oral health.
Affordable braces and Invisalign options
Comfortable environment for everyone
Hours built around work and school
Doctors who can talk to patients of all ages
When you love your smile, it shows.
We're driven by giving you the smile that makes you happy.
With multiple treatment options, a variety of payment plans, and custom, bespoke service, you'll get the treatment you and your family deserve.
We take your long-term oral health seriously. But we think it's something to smile about.
Braces
Braces are an affordable, simple option for adults and for children. Our braces are easy-to-maintain and correct most dental issues, making them appealing for anyone. Ideal for long-term health and complicated tooth and jaw issues.
Invisalign
Aesthetically-pleasing and nearly invisible, Invisalign treatments are straighten teeth without brackets and wires. These are for kids and adults, and can be used for both simple and complex tooth and jaw issues.
we want to give you a reason to smile
We know what makes you happy.
The best technology. Great customer service. A quick and easy orthodontics appointment so you can get back to what you need to do.
We get it. That's why we follow these commitments.
A commitment to giving you the information you need
A commitment to making your visit comfortable and easy
A commitment to giving you a plan you can afford
A commitment to excellent quality of treatment
A commitment to your long-term oral health
We're not just in your neighborhood. We're here for you.
Can Your First Visit Be…Enjoyable?
Yes! Imagine that!
We want your experience with us to be great. We want to earn your trust. When you're a new patient, we'll take the time to:
Learn about your needs
Understand your treatment goals
Talk about budget and pricing options
Answer any of your questions
It's not just the first visit. You'll get a consistently great experience every time you visit our office.
So make an appointment for a free consultation. You have nothing to lose, and a great smile to gain.
How much does it cost?
Pricing for braces and Invisalign varies based on the complexity of treatment. We have flexible plans for people of all ages!
do you take my insurance?
We accept most insurance plans (including Aetna, BCBS, CompBenefits, Delta Dental, Guardian, Humana and Metlife). Call us if you don't see your insurance provider listed above.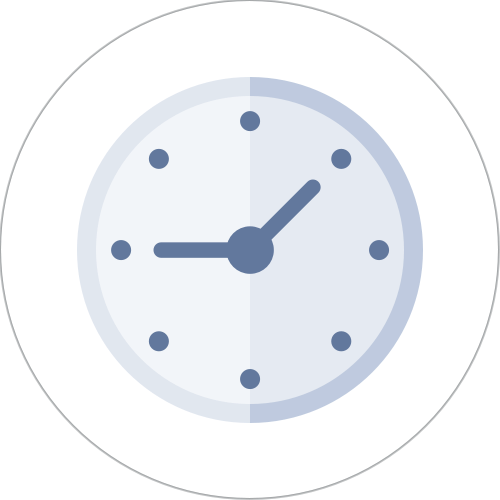 How long will this take?
Treatment time is different for everyone, and will depend on your specific needs. The average time is anywhere from 12 to 18 months.
best decision ever!
"I would like to thank you for such a life-changing job on my teeth. Every time I get a compliment on my teeth or smile, I think of my experience at Wicker Park Orthodontics."
Lucy M. | Patient
Perfect smiles. And that's the tooth.
Ready to love your smile?
Two locations with the same great care. Pick the location convenient to you, and schedule your appointment today.